Automatic Cartoning Machine
Automatic Cartoning Machine is new and further improvement model on the basis of advanced technology at home and abroad, it is integrated high-tech product in the field of machine, electricity, gas and light. ,widely used in pharmaceutical, food, electronic, daily necessity, chemical industries, etc
Applications:
This Multifunction Cartoning machine is suitable for cartoning packaging of pharmaceutical aluminum plate, medicine bottles, oral liquid, plaster, facial mask, cosmetics and all kinds of electronic products, daily necessities, and similar items,
Automatic Cartoning Machine can automatically complete manual folding, paper box opening, goods cartoning, batch number printing, sealing and other work.
It can be used alone, and it also can be connected with other equipment for forming Cartoning machine production line.
Features:
■PLC automatic control, variable frequency speed regulation, electrical components are internationally renowned brands.
■Man-machine interface operating system is equipped.
■The overload protection of main drive can automatically display failure cause,cartoning speed and finished product counting.
■Missing, elimination and other function of material and operating manual can be automatically inspected.
■Cartoning could could automatically stop if there is no material or operating manual.
■Automatic Cartoning Machine There is stable performance and simple operation, it is easy to understand.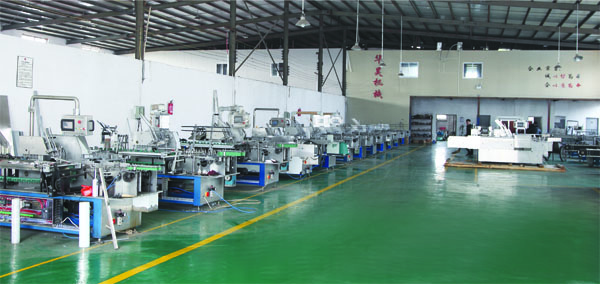 Automatic cartoning machine manufacturer -Huahao machinery
The main production of HHZ-80 type, HHZ - 120 type, HHZ - 160 type, HHG - 80 type, HHP - 100 type, HHZ - 200 series automatic cartoning machine and the linkage of the relevant supporting production line are widely used in pharmaceutical, food, electronic, daily necessity, chemical industries, etc.
All these products have been sold throughout China and exported to southeast Asia countries and regions due to their reliable quality, stable performance as well as good after-sales service.
Besides, its professional customized products are well received and trusted by its users and therefore has won a good reputation in the machinery industry.
Huahao is willing to cooperate with you and seek common development!